INJECTION INTELLIGENCE
ACHIEVING SUCCESS TOGETHER WITH INNOVATION AND SUSTAINABILITY
Societal and industrial change, new customer requests and new technology: everything is interconnected. No one can get past the need for digitalisation any longer. The world is becoming digital, but is also supposed to become more sustainable at the same time. This would appear to be paradoxical and no easy task. However, Industry 4.0 represents both a challenge and an opportunity for companies. This is because digitalisation also facilitates innovation for economic activity that is ecological and social if the considerable potential here is made use of.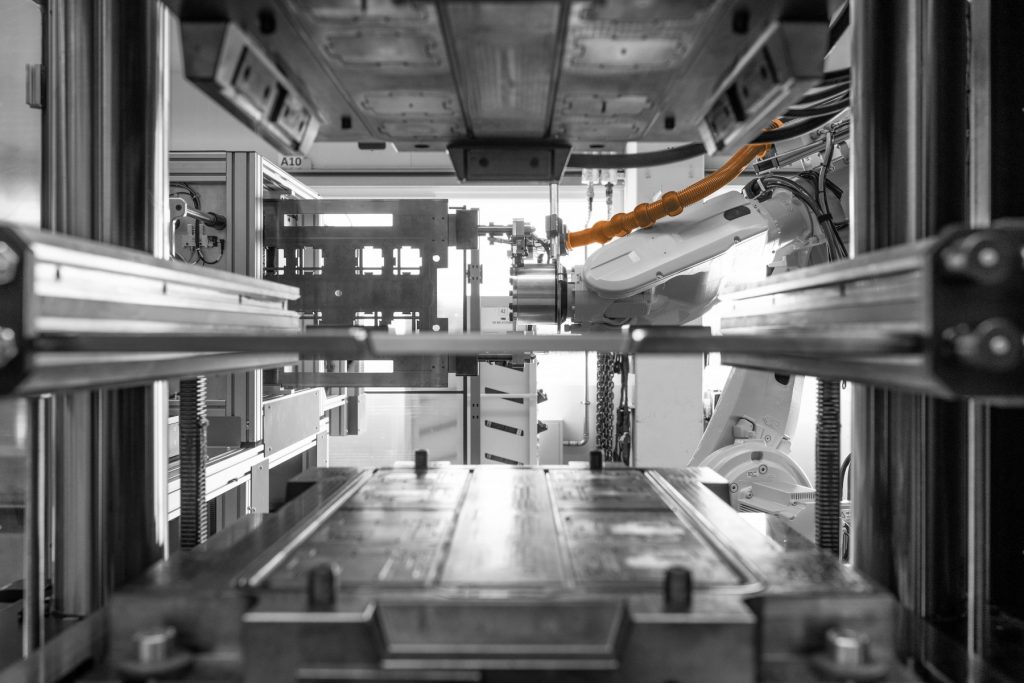 How are we facing this challenge here at MAPLAN? Our answer reads: MAPLAN INJECTION INTELLIGENCE. This holistic message takes into account MAPLAN's new philosophy. Innovative, smart and energy-efficient technology which is easy to use, promises sustainable production of the highest quality. And the individualised customer experience is the key to success. For us, sustainability is an all-encompassing issue since it cannot simply be reduced to individual aspects. For this reason, we at MAPLAN take economic, ecological and social factors into account when creating the conditions for effective cooperation. Sustainability also has the added benefit of increasing efficiency. At MAPLAN, our entire process chain is continually enhanced for optimum efficiency – from the supplier through production to the customer. Using resources efficiently and sustainably is part of our corporate culture. For us, this is not just an empty promise, but a corporate responsibility which we live and breathe to the benefit of all. And this ideology is reflected in our technology in turn.
OUR TECHNOLOGY IS LONG LASTING
MAPLAN can offer the right type of machine for every application or bespoke system solutions. In this way, we ensure that the size of the machine is correct in relation to the quantities that should be produced, that predefined budgets are held to and that as few resources as possible are used in production. MAPLAN machines consist of durable, high-quality components and are equipped with every option available today for the optimisation of energy efficiency.
"INJECTION INTELLIGENCE constitutes innovative, smart and energy efficient product and service solutions which are simple for users and which facilitate sustainable production of the highest quality."
Wolfgang Meyer, CEO
OUR TECHNOLOGY IS UNDERSTANDABLE
MAPLAN offers machinery that captivates through the simplicity of its operation and the straightforward construction of its components. This has been clearly evident on the original MAP.fifo injection unit for many years. Consisting of few individual components, optimal basic construction and simple operation options, this concept continues to offer unparalleled performance. Very low pressure-losses owing to the short nozzle, hardly any waste when changing materials and a high level of precision make for perfect article quality with the highest possible conservation of resources. All MAPLAN systems use the MAP.commander C6 as a central control unit. This technological heart of INJECTION INTELLIGENCE distinguishes itself through exceptionally high user friendliness, simple logic and comprehensive assistance systems which make the user's life simpler. The control unit warns employees the moment processes get out of tolerance and not only later on when products of inferior quality are being manufactured.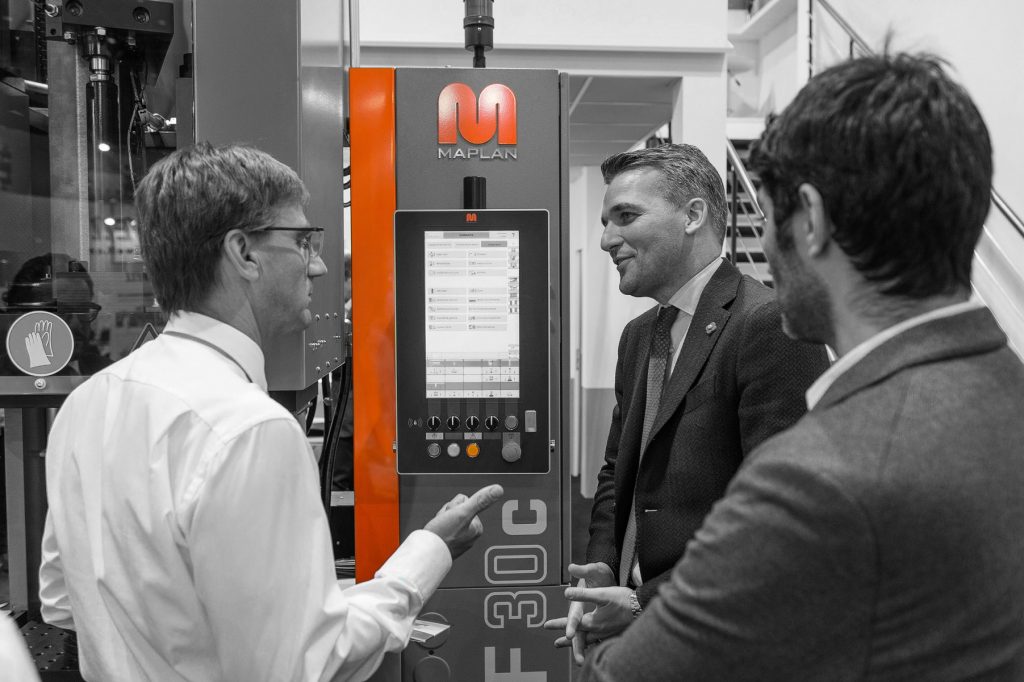 OUR TECHNOLOGY IS FORWARD LOOKING
MAPLAN guarantees efficient processes because we know that time is money. We believe that innovation in injection moulding technology means pursuing all possible avenues in order to optimise production processes that are in line with the latest technological standards. For this reason, the MAP.commander C6 serves as a basis for the networking of machinery in the sense of Industry 4.0. Real-time data, monitoring and remote access to machines offer completely new opportunities. Good examples of this include remote maintenance or diagnosis from distance by way of online camera support and energy monitoring.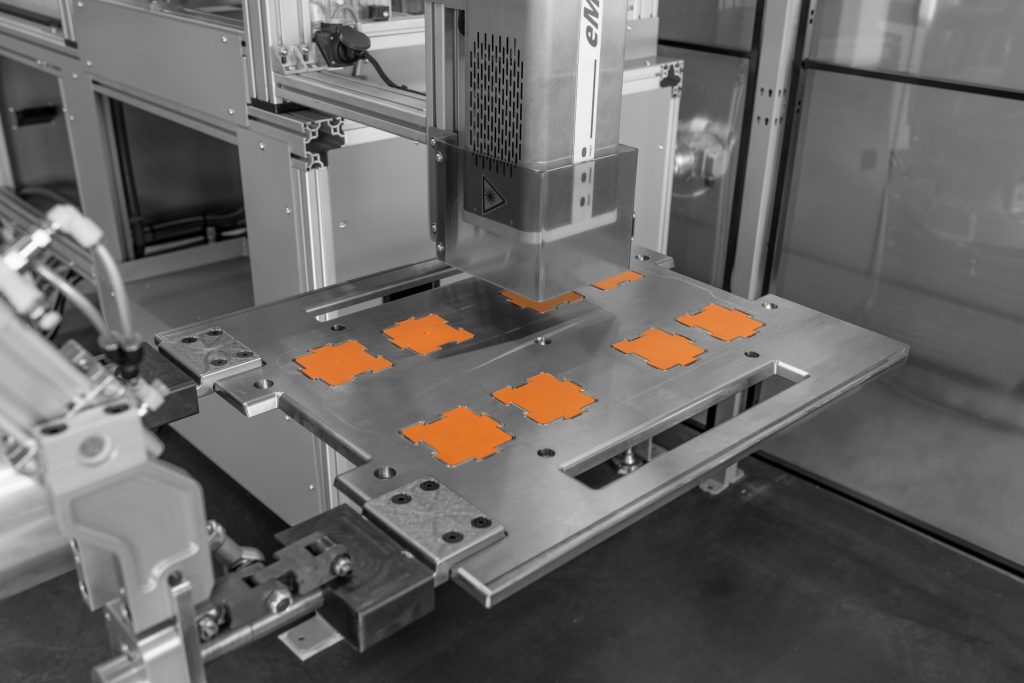 INDIVIDUAL CARE AS ADDED VALUE
In an era of unending digitalisation, we value personal relationships and empathy. We look to foster long-term partnerships with our customers and suppliers: we know how you operate, the specific problems you face and how to solve them.
Our employees play a crucial role in the holistic message of INJECTION INTELLIGENCE. Long-standing and competent specialists who maintain a close dialogue with the customer and who contribute to MAPLAN technologies guaranteeing our customers' success are a good of which we are very proud.