MAINTENANCE / SPARE PARTS
You benefit from the MAPLAN original spare parts service:
Fast delivery of original spare parts.
Express orders placed until 13.00 pm from Monday to Thursday and until 11 am on fridays will be delivered the same day
Lang-term availabilit of spare parts to support the long life-time of our machines
More than 90 percent of all spare parts are on stock.
Simple order with the MAP.easyparts 3D spare parts catalogue.
SERVICE PACKAGES - When downtime is not an option
No compromise on machine availability! For this reason, we have created a First Aid Kit for MAPLAN spare parts, which contains the most important small parts in order to avoid unnecessary machine downtimes as far as possible. With the MAP.firstaid kit many small parts are at hand in an emergency – similar to replacement bulbs and fuses for the car.
Our MAP.firstaid kit includes:
NH fuse links
Fuses (heating & control)
Input / output modules
Temperature & distance measuring module
Relay for temperature control units
Solid-State-Relays
Safety relay
Safety switch (non-contact)
Initiators
MAPLAN customers need to be flexible when it comes to maintenance. The maintenance package for MAPLAN machines contains all the components your maintenance team needs to carry out regular maintenance in a simple and independent way. With a MAP.care package kept in reserve, short-term production windows can be used reasonably for maintenance activities. This is how to get the most out of unplanned changes in your production process.
Price advantage: -5% compared to single purchase
The MAP.care maintainance package includes:
Cabinet filter
Hydraulic filter-set
Vacuum filter
Initiators
Check valve (complete)
Dismantling set for reverse current stop
Machine nozzle, disc springs & O-rings
Did you know that pressure and temperature sensors also age? As a result, gradual malfunctions can occur unnoticed, which directly affect the quality of the articles produced. If you want to save time and do not have a calibrated pressure compensator, it is advisable to replace the sensors at regular intervals.
Price advantage: -10 % compared to single purchase
Our MAP.care+ maintainance package includes:
All positions of the MAP.care maintenance packages
Hydraulic pressure sensors
Vacuum receiver
Thermo-sensor for heating plates
Insulation boards
Heating elements
Shuttle ducts
Transducers (optional)
MAP.safe MAINTENANCE CONTRACTS - Always on the safe side
Do you always have an eye on your machinery? Regular MAP.safe inspections enable
early detection of potential production problems
higher machine availability
avoidance of subsequent damages
stable processes and low waste due to calibration of machine parameters
better planning of maintenance intervals
reduced risk of delivery delays
extends the machine life-time
MAP.safe maintenance contracts include the inspection of the following aspects:
Functional check
Safety devices
Electrics
Hydraulics
Plasticising and injection unit
Clamping unit
Ejector systems
Lubrication
Other options, if available on the machine
REMOTE MAINTENANCE - Instant support from our experts
With MAP.remote you benefit from immediate assistance without on-site service engineers. This is not only practical, but also saves costs and emissions!
Save time and money
Increase machine availability
No onsite engineer needed > no travelling costs involved
Enables 24×7 monitoring
Immediate support from the service or process engineer possible
Make it easy
Access is independent of time and location
Remote configuration possible any time
Always up to date: updates can be installed remotely
Optional MAP.eye online camera: direct video transmission for error analysis
Secure
Two-factor authentication & VPN network guarantee high-security
Professional data centre for fast data transfer
IPsec protocols & AES-256 bit encryption
NEW: MAP.remote powered by TELELOOK
Our new tool for state-of-the-art service support:
Easy communication via video chat
No software or app required
Easy operation
No more complicated than any chat app
Independent service tool
works with any mobile device – only camera, microphone and internet connection required (smartphone, tablet, notebook)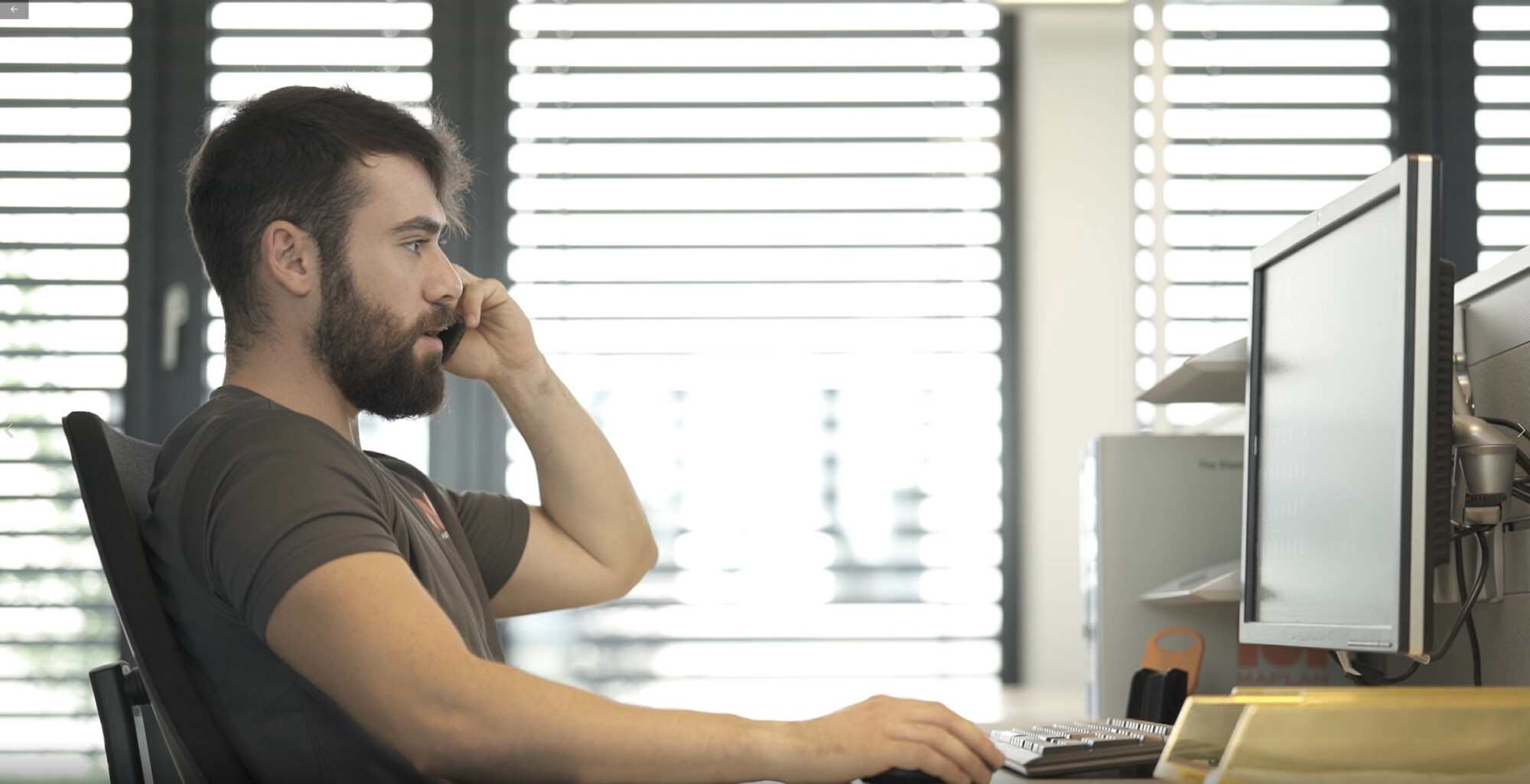 Optional: Web-based camera MAP.eye
The TELELOOK alternative: MAP.eye makes MAP.remote assistance even easier. It ads the possibility to connect the MAP.eye camera to the MAPLAN machine and transmit a live stream.
You benefit from:
High resolution Full HD with Power-over-Ethernet
Extreme low light sensitivity and Infrared capability
Magnetic backside for easy mounting
360° adjustability
Plug & play (when mGuard® is installed)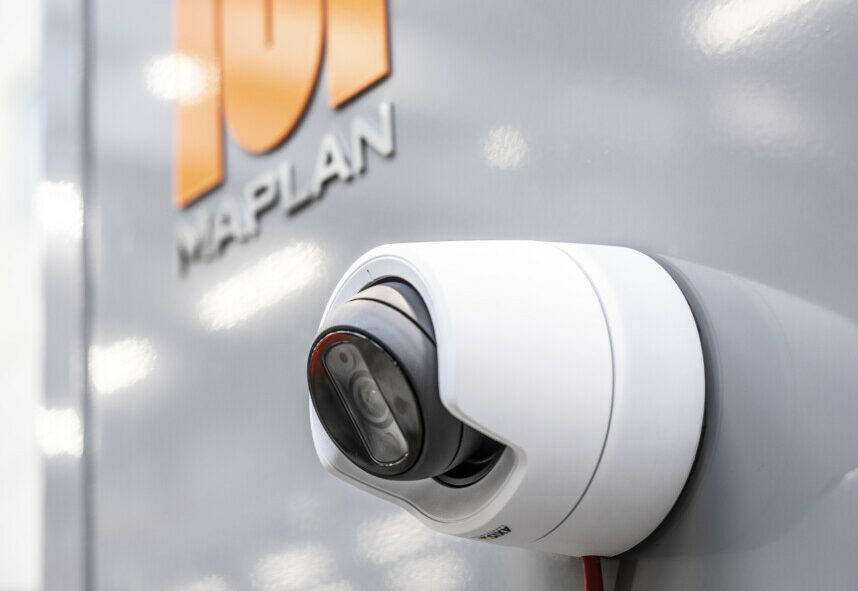 WORLDWIDE SERVICE
Our support team is available for you at numerous service centers around the world.
MAPLAN subsidiaries and agents:
































Subsidiaries

China
MAPLAN (Changzhou) Rubber Machinery Co Ltd
Building 1, West Plant, No. 377
Wuyi Road Wujin Hi-Tech Zone
CN-213164 Jiangsu Province
Contact: Rock Li
E-Mail: rock.li@maplan.at
+86 (0519) 68212880
Germany
MAPLAN Deutschland GmbH
Gottlieb-Daimler-Straße 66
D-71711 Murr
Contact: Andrea Klumpp
E-Mail: andrea.klumpp@maplan-germany.de
+49 7144 89737-32
France
MAPLAN
2574, Avenue des Landiers
F-73000 Chambéry
Contact: Thierry Bortot
E-Mail: service@maplan.fr
+33 4799 63102
USA, Canada, Mexico
Machinery + Planning Inc.
1655 North Lancaster Road
USA-60177 South Elgin, IL
Contact: Russ Burgert
E-Mail: service@maplan-usa.com
+1 630 924 0100
Agents
Sout America
Brasil
Geromaq Importacao, Exportacao e
Representacoes Ltda.
Rua Plinio Negrao 53
BR-04720-040 Sao Paulo, S.P.
Contact: Peter Gessert
E-Mail: comercial@geromaq.com.br
+55 11 5522 9022
Asia
Vietnam
Johs. Rieckermann
331 Nguyen Thuong Hien, Dist.10
Ho Chi Minh City, Vietnam
Contact: Tim Groth
E-Mail: t.groth@sgn.rieckermann.com.vn
+84 8 3839 9899
Europe
Bulgaria
Diltech OOD
3 Drava str., office 1
BG-4003 Plovdiv
Contact: Zapryan Nonov
E-Mail: service@diltech.bg
+359 32 96 93 96
Finland, Sweden, Norway:
Battenfeld Sverige AB
Skallebackavägen 29
S-30241 Halmstad
Contact: Nicklas Oliv
E-Mail: nicklas.oliv@battenfeld.se
+46 35 15 59 58
Greece, Cyprus
RIGAS Engineering SA 5, Pireos Ave.
GR-183 46 Moschato
Contact: Stella Mantzari
E-Mail: stella.mantzari@rigas-engineering.gr
+30210 4854020
Italy
STATE Technologies srl
Via Vailate, 15/a
I-24040 Calvenzano (BS)
Contact: Francesco Valsecchi
E-Mail: f.valsecchi@state-art.it
+39 0363 853209
Netherlands, Belgium, Luxembourg
E. J. von Burg Benelux
Maria Louiselaan 5
NL-3401 BA Ijsselstein
Contact: Edward von Burg
E-Mail: edward@vonburg.nl
+31 30 6560412
Russland
OOO KNEADER
Molodogvardeyskaya str. 57, office 433
RUS-121351, Moscow
Contact: Philipp Kiselev
E-Mail: philipp@kneader-russia.com
+7 495 640 83 88
Serbia,  North Macedonia
PRIMEX export-import
Bul. Revolucije 290
SCG-11050 Beograd
Contact: Mirjana Saveski
E-Mail: primex@sezampro.rs
+381 11 2417 362
Czech Republic
SMID a spol., s.r.o.
Na Vlecce 357
CZ-252 18 Úhonice
Contact: Petr Smid
E-Mail: petr.smid@smid-a-spol.cz
+420 606 614 505
UK, Irland
MAPLAN UK Ltd.
Unit 5 The Glenmore Centre, Marconi Drive
GB-GL2 2AP Quedgeley, Gloucester
Contact: John Gray
E-Mail: mapmanuk@aol.com
+44 1452 722 733